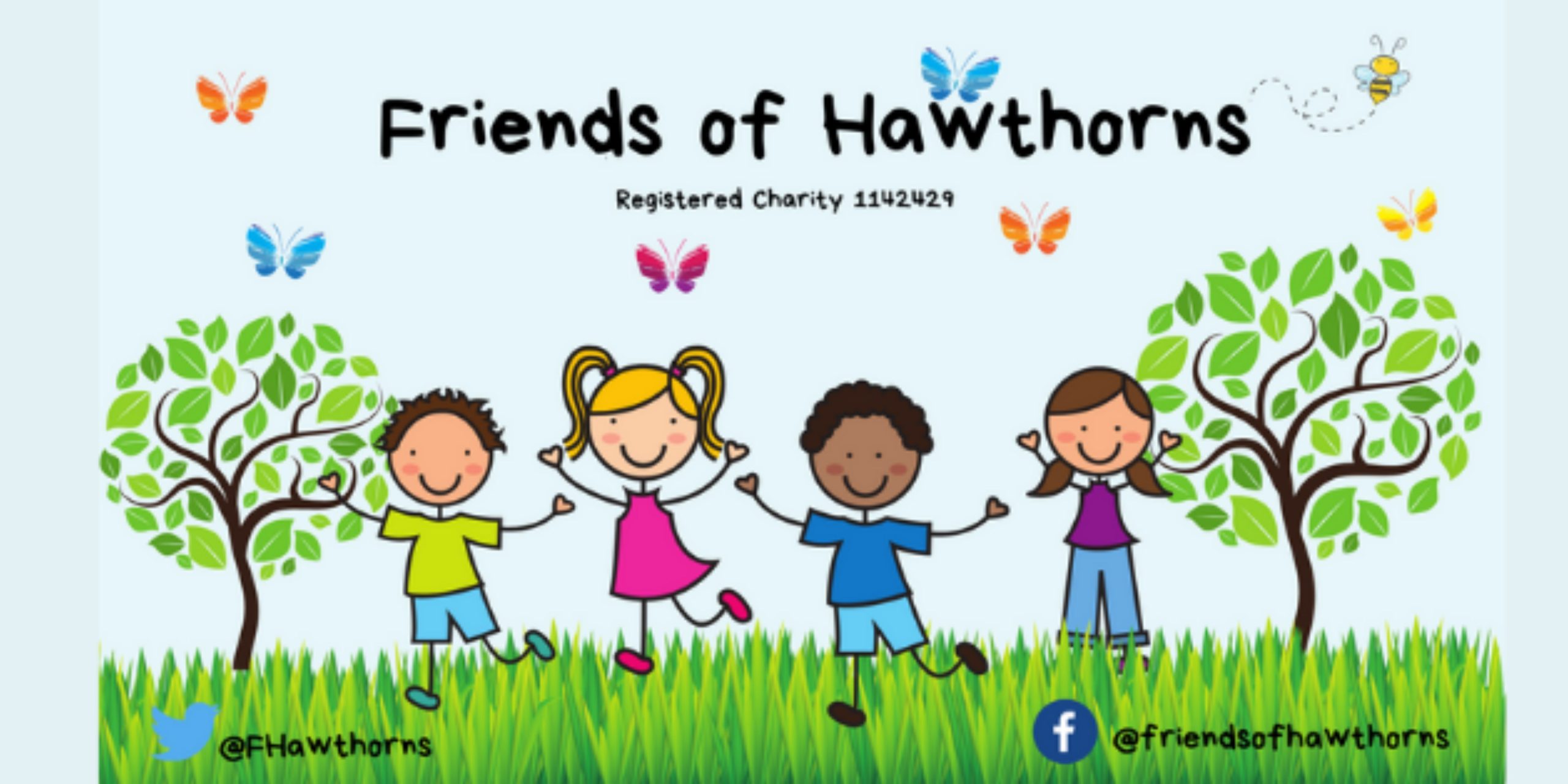 Friends of Hawthorns Charity
Friends of Hawthorns is a member's organisation established to support the school and pupils with fundraising for equipment and activities.
It has charitable status (1142429) and families, friends and staff who are over 18 and associated with the school are welcome to become members . More importantly, supporting Friends of Hawthorns events will enable the association to continue to support the school and pupil whatever needs are identified.
To keep updated with upcoming events please follow our Facebook page,  @friendsofhawthorns and Twitter page, @FHawthorns.
We are now registered with Easy Fund Raising. Signing up is really easy. Select Friends of Hawthorns as your selected charity and use the easy fundraising portal when shopping online. Every time you do this, Friends of Hawthorns receives a donation.   For more information about how to sign up click here
We are also registered with Amazon Smile, to support us simply registered with Amazon Smile and add Friends of Hawthorns (charity No 1142428) as your chosen charity. Friends of Hawthorns will receive a donation each time you shop online through Amazon Smile.
If you would like to become a member or have any fundraising ideas, you can contact us at fofhcharity@outlook.com
*Latest Event – Fathers Day Raffle
With Fathers Day just around the corner, we have a small hamper, kindly donated by Janice Jones, one of our charity trustees, up for grabs. A photo of the hamper will be added tomorrow. Raffle tickets are £1.50 per strip. The winning strip will be announced on Thursday afternoon. (16th June)