Welcome to Willow Class
We are a key stage 2, Aspire Pathway class at Hawthorns School.  In Willow Class we love working with our friends and having fun as we learn, developing our skills whilst building our self-confidence. The children's days are well structured, offering a familiar, predictable routine. Within all the learning experiences that take place in school, the needs of each individual child will be taken into consideration and opportunities will be built in to focus on children's specific targets. We aim to ensure that your child's experience in Willow Class is a happy and rewarding one.
The Adults in Willow Class are:
| | |
| --- | --- |
|  Name |  Position |
|  Miss K. Crawford |  Class Teacher |
|  Miss J. Ratcliffe |  Teaching Assistant |
|  Miss G. Rutley |  Teaching Assistant |
Throughout the week, there will be short, differentiated sessions focusing on number, writing, reading and phonics, usually linked to the interesting and varied topic work we do. Topics are varied throughout the year ensuring that the curriculum is broad and wide ranging. Alongside core academic subjects, the children will also access a broad curriculum encompassing science, art, music, computing, cooking, geography, history, and PE. We plan to take the children on several school trips linked to the curriculum throughout the year. More information will be given nearer to the time these trips take place.
Here are the topics we will cover this year:
Autumn Term 1
Autumn Term 2
Spring Term 1
Spring Term 2
Summer Term 1
Summer Term 2
Me and my Shadow
Light
Focus:
Science
Town Mouse and Country Mouse
Focus:
Geography
Take a Spin in my Flying Machine
Focus:
History
Take a Spin in my Flying Machine
Focus:
History
Animal Kingdom
Focus:
Science and Geography
Animal Kingdom
Focus:
Science and Geography
Here is our weekly timetable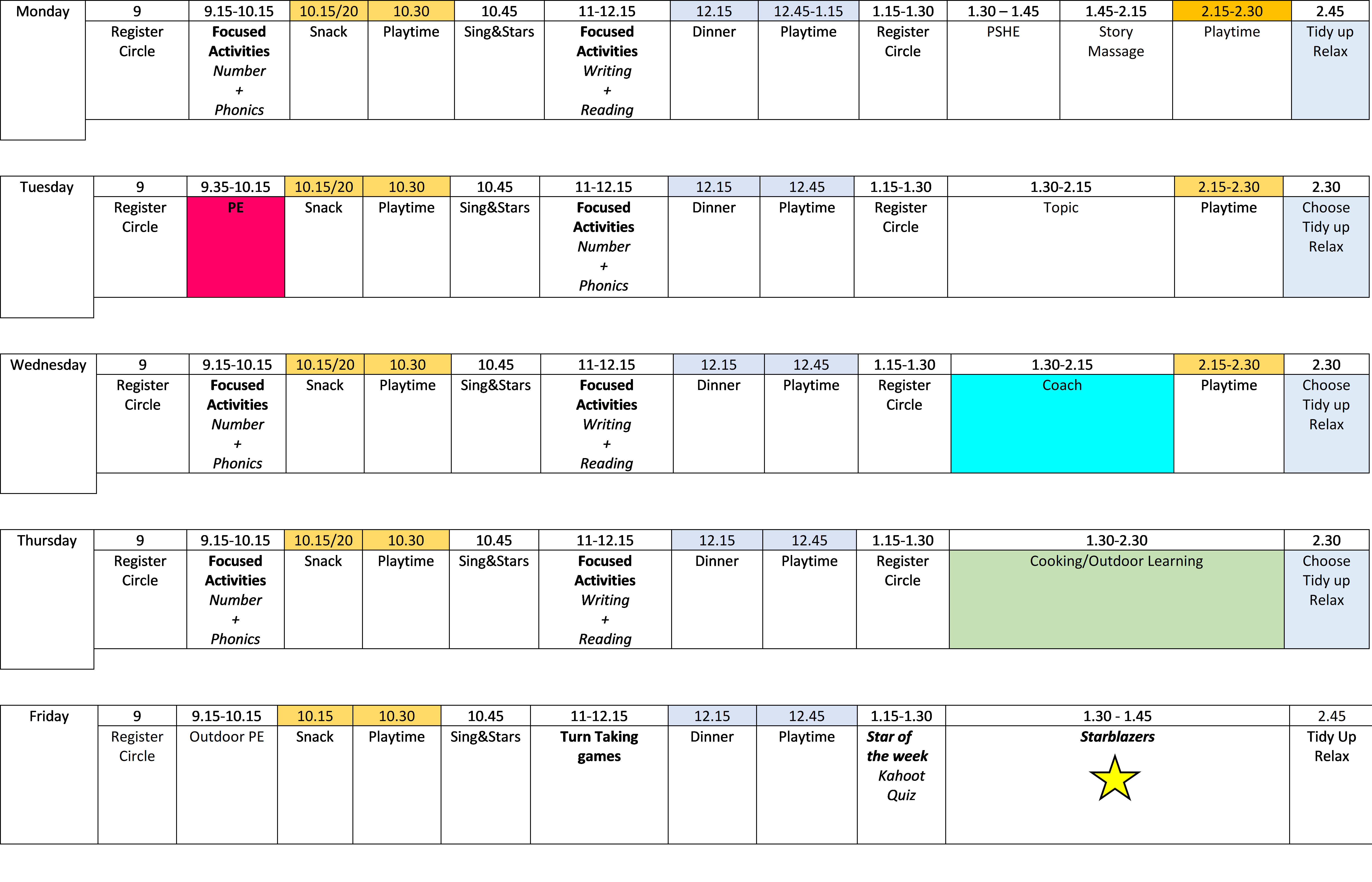 Here's some of the things we love to do in Willow Class …
Please see our class twitter page, @HawthornWillow for regular updates of what we get up to.  Click on the icon below to visit our page now.
Please feel free to contact us via the class twitter page above or on our email: willow@hawthorns.tameside.sch.uk
Parent App
Hawthorns school now has a parent app (PA Connect), the app is now the schools main way of communication. This reduces the amount of paper we use as an Eco School. All letters, newsletters and important message will be sent directly to your phone or tablet via the app. Parents and carers can also update changes in emergency contact numbers that we have on our systems for your child.  For more information about what else PA Connect does and a step by step guide on how to install the app click here